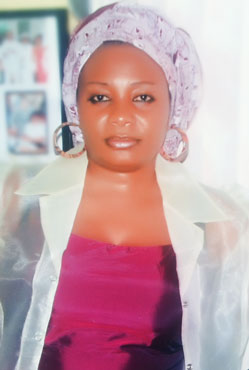 Mrs. Hannah Omono Nnebuogo Asiboja is the Managing Director of Vienna College of Business and Computer Studies, a subsidiary of Vic Biz Group. The college is located in Benin City, Edo State.
She worked in management positions of various establishments for over ten years and currently heads the management of Vienna College of Business and Computer Studies after the demise of her husband, the founder, Dr. Victor Asiboja of Blessed Memory.
Vienna College of Business and Computer Studies was established in the year 2002. The college has contributed to the economic and social development of Nigeria through the programs highlighted below:
Computer Proficiency Skill Acquisition Program
Accounting Software Training
ICAN Technology Computer Initiative (A program in partnership with the Institute of Chartered Accountants of Nigeria)
NABTEC Examination Centre
The College in partnership with Biz International – the operator of Vic Biz Café gives Nigerian students opportunity to undertake industrial training in computer and other related fields.
Mrs. Hannah Asiboja is the only daughter of late Chief Fidelis Okafor Nwaosa. Her marriage to Dr. Victor Asiboja is blessed with a son.She was conferred with the Development in Nigeria Merit Award by PSR Magazine in the year 2011.