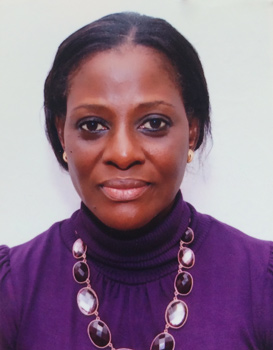 Ayodele Oyekanmi is a Registered Nurse, an accomplished educationist with experience spanning over 20 years, a seasoned school administrator and the founder of the prestigious Taadel Private School located at Okota in the Isolo area of Lagos.
She had her early education (both primary and secondary) in Akure, Ondo State. She commenced her higher education at the School of Nursing, University College Hospital, Ibadan from April 1978 to July 1982 before proceeding to the University of Lagos, Akoka were she bagged a B.Sc (Ed.) in Biology in 1998 and an M.Ed in Guidance and Counselling in 2002.
She started her career as a qualified nurse. Between January and December, 1984, she worked as a Staff Nurse at Cannon Hospital Agodi, Ibadan. After that she worked at Blue Shield Hospital, Onike, Yaba, Lagos between June 1986 and March, 1988. She was also a Nursing Sister at IBRU Sea Foods Apapa from January to December, 1988.
It was during her career days as a nurse that she developed the special passion for children and the burning desire to impact them beyond the hospital environment. This desire gave birth to the Taadel vision, a school she has run successfully for 18 years.
Her insatiable quest for knowledge and passion for working with children and seeing to their unhindered development propelled her to continue to learn and acquire more qualifications in education such as Diploma in Montessori Education, Diploma in Early Years Foundation Stage, and other educational trainings in the United Kingdom and USA to further widen her horizon in the field of education. She has clocked-in hundreds of hours partnering, volunteering and working side by side with educators in UK, USA, Canada and Nigeria who are equally committed to quality education.
Amiable and elegant Ayodele Oyekanmi is a very humble and God-fearing woman whose love for God and the down-trodden in the society knows no bounds. She is actively involved in church activities and is a benefactor of many charity homes like So-said Charity Home and groups in the church that see to the welfare of the less privileged in the society.
She is very meticulous, detailed and an advocate of excellence because she believes anything worth doing at all is worth doing well. This is why those close to her fondly refer to her as "an Icon of Excellence." She is family oriented and loves being around her family members despite her tight schedule.
This charming woman is happily married to the man she calls her God-chosen brother—Motolani Oyekanmi, a company executive and they are blessed with four lovely children.
It was in recognition of her accomplishments in the field of Education that Mrs. Ayodele Oyekanmi was in 2017 conferred with the Nigerian Illustrious Women Award by People & Power.