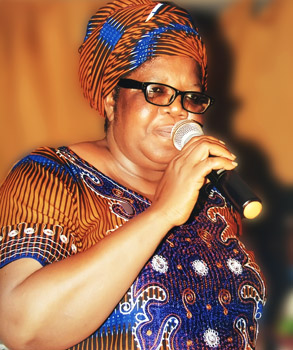 Pastor (Mrs.) Ngozi Sabina Ohanu has a record of achievements in the field of education. These past 29 years, she has been the indefatigable Proprietress of Saint Paul's Comprehensive College which is located at Mile 12 in the Kosefe Local Government Area of Lagos State.
Saint Paul's Comprehensive College started as Ohanu Commercial Institute in 1998. Today, it has grown into a well respected school which is well known in Ketu, Alapere and Maryland areas of Lagos. Indeed, the school's reputation has since gone beyond Lagos to other states of Nigeria.
Saint Paul's Comprehensive College won the Total Quality Driven School of the Year in 2008. Mrs. Ohanu herself won the award of Education Promoter of the Year in 2011. She has also won the recognition of being named as one of the Igbo Leaders of Tomorrow.
Born on February 25, 1958, Ngozi is the first daughter of the late Mr. and Mrs. Lazarus Nwoha. She began her education at Central School Four in Ideator Local Government Area of Imo State. She thereafter attended St. Jude's Comprehensive College also in Imo State. She has a Higher National Diploma in Secretarial Administration.
Her love for education was the singular factor behind her resignation from a respectable job at Longman Nigeria Plc where she worked as Personal Assistant to the Chief Executive Officer.
Mrs. Ohanu is a true woman of impact. Highly compassionate and committed to the uplift of the poor and needy, she currently has about 20 students on her scholarship in her school. Her humility, kind disposition and fearlessness in the pursuit of her goals has brought her out as a woman of virtue, strong character, principle and discipline.
Ngozi Ohanu is an ordained minister of the Redeemed Christian Church of God. She was made a pastor on August 7, 2012. She loves reading, cooking and caring for indigent people.
She is married and blessed with five lovely children and three adorable grandchildren.
It was in recognition of her accomplishments in the field of Education that Pastor (Mrs.) Ngozi Sabina Ohanu was conferred with the Nigerian Illustrious Women Award in 2017 by People & Power.