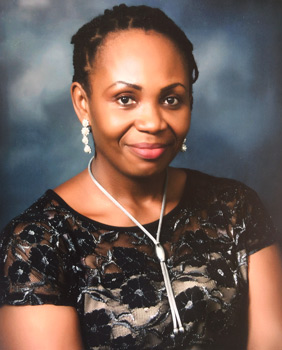 Chinyere Ishoka is a rising star in Nigeria's education sector. She is hardworking, meticulous and highly creative. She is the founder of Daniella's Montessori School which is located at Oko-Oba, Ifako-Ijaiye, Lagos.
Founded on January 12, 2003, Daniella's Montessori School has already made a lot of impact on the nation's educational landscape. It is the first primary school to introduce Computer Based Test (CBT) in its examinations and tests.
Chinyere was born on December 8, 1973 in the city of Lagos to the family of the late Chief Theophilus Ozoigbo and Lolo Justina Ozoigbo. The second child among seven siblings, she is an indigene of Ihiala Local Government Area of Anambra State.
She is a graduate of Mathematics and Statistics of the University of Calabar. She also has a Postgraduate Diploma in Education from the National Teachers Institute of Nigeria with Child Education as her specialty.
Daniella's Montessori School which she founded has till date turned out six sets of pupils. Her products are students in different post-primary and other schools.
Chinyere is married to Mr. Reggie John Ishoka and their union is blessed with four children. Outside her school business, she is a motivational speaker. She also has a strong interest in fashion.
It was in recognition of her accomplishments in the field of Education that she was conferred with the Nigerian Illustrious Women Award in 2017 by People & Power.