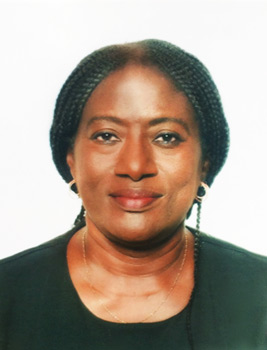 Dr Margaret Ifeanyi Nwachukwu is a veritable woman of excellence. Hard-working, diligent and meticulous, she is a highly accomplished physician who has made a lot of impact in her specialty which is Radiology.
These several years, Margaret Nwachukwu has worked as Consultant Radiologist in one of Nigeria's most recognised private medical facilities namely St. Nicholas Hospital in Lagos. Her role includes the leadership of the Radiology Department of the hospital.
Her work includes CT Scanning and with the inception of the Renal Transplant Unit of the hospital, she has to date done 200 donor CT angiograms as well as other CT studies. Her job involves reporting of general radiographic studies and performing special radiological investigations. She also does ultrasonologic studies daily.
Dr Nwachukwu trains medical and radiography students on clinical rotation through the hospital and in recent times, with the hospital having been accredited for a residency in family medicine, she trains registrars in the radiology posting.
Margaret is indeed a widely recognised radiologist. Between 1992 and 1996, she was a Panel Doctor for US Green Card Applicant Screening. She has been Panel Radiologist for Immigration Medical Examinations for the United States of America, Australia and New Zealand. Since the year 2007, she has been the Chief Panel Radiologist for Lagos for the Australian Department of Immigration and Border Protection, DIBP and Immigration New Zealand INZ. She is an active member of the International Panel Physicians Association, IPPA.
Margaret was born in Jos, Plateau State on July 23, 1960 to the family of George Onyemenam, a mining engineer and Anne Onyemenam, a renowned school teacher. For her primary education, she attended St. Theresa's Convent School Jos and Our Lady of Apostles Convent School Kaduna. She also attended St. Anne's Private Boarding School Kakuri Kaduna 1971-1972. For her post-primary education, she enrolled at Mary Mount College Agbor in today's Delta State and was there between 1973 and 1977.
All through secondary school, she was on scholarship of the old Midwest State which later became Bendel State purely on merit. She was made the Head Girl of Mary Mount College in 1977. The outstanding Margaret passed out of the college on a note of distinction. At the West African Secondary School Certificate Examination, she scored Grade I with Aggregate 12.
She studied medicine at the College of Medicine of the University of Lagos between 1980 and 1985 and graduated with an MBBS. She proceeded to University of Benin Teaching Hospital (UBTH) where she did a one year  Housemanship between 1985 and 1986. Thereafter she did her National Youth Service Corps (NYSC) at the Administrative Staff College of Nigeria (ASCON), Topo, Badagry from 1986 to 1987 and had the responsibility of  running the ASCON Medical Services. In 1988, she joined the Federal Civil Service (Ministry of Defence) working as a medical officer in the Guards Field Ambulance, Bonny Camp, Signals Mile 2, An Barracks (Nigerian Army Education Corps Clinic Yaba) from 1988 to 1990.
She resigned and joined St Nicholas Hospital Lagos in January 1991 where she worked as a Senior Medical Officer until August 1996.
She commenced her postgraduate training in Radiology under the National Post Graduate Medical College of Nigeria, at the Lagos University Teaching Hospital (LUTH) in September 1996 as a Junior Resident.
She was Senior Registrar between May 1999 and November 2002. She became Fellow of the Medical College of Radiologists (Nigeria) in 2002.
She returned to St Nicholas Hospital in February, 2003, as a Consultant Radiologist and head of Department of Radiology at the hospital.
She has attended a lot of professional conferences in Nigeria and other countries including the UK, Ghana, Singapore, South Africa, United Arab Emirates and Panama.
Margaret Nwachukwu is a widow but she is the proud mother of Miss Ifeanyi Anne Nwachukwu who is a recent graduate of the Newcastle University, Newcastle upon Tyne, United Kingdom where she studied Economics and Business Management.
It was in recognition of her accomplishments in the field of Human Medicine & Orthodox Medical Practice that Dr Margaret Ifeanyi Nwachukwu was conferred with the Woman of Merit Gold Award which is part of the 2017 PSR National Awards.