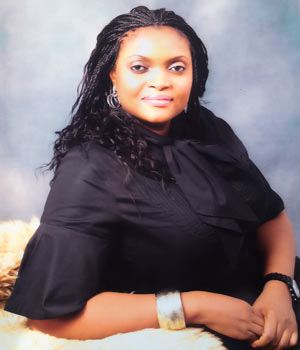 Rita Adachukwu James, the Managing Director and Chief Executive Officer of Merciport Resources Limited is not new to the world of business. Even as a young girl of seventeen she had a keen eye for business and had already started selling female clothes which her mother was bringing into the country. A graduate of Nigeria's premier university, University of Ibadan where she studied Agricultural Economics. Rita, as she is fondly called by all who know and love her, is a strong, passionate, focused and very determined leader.
Born June 19, this remarkable young lady, sits at the helm of affairs at Merciport Resources Ltd, a fully indigenous downstream oil and gas company which she started in October 2007. Her love for business has led her down many career paths, starting at Habbakuk Proprieties as a commissioned agent. There, she not only cut her teeth in marketing but excelled at it having been the number one marketer in the organisation even as a National Youth Corps member. She then ventured into Forex at South Globe Ltd, a money market company, and emerged also as their star marketer in 2004. She moved from there to become the founding General Manger of Nepal Oil and Gas Ltd in the year 2006.
One of her early experiences in business has taught her one of the biggest lessons she has learnt in business yet. In those early days, she ventured into the poultry business just because she saw someone else who seemed to be making profits out of it. Without asking any questions, without a proper feasibility study, without mentoring of any kind, but loaded with determination to succeed, she bought chickens to start her own poultry business. At the end of the day, half of them were dead and the other half were sold at a loss. Don't Ever Give Up , Don't Go Into Business Without Any Training or Mentoring are two of the lesions she learned and today she is an alumnus of the Lagos Business School (LBS), London Business School and Myles Munroe Leadership Training. She is also a firm believer in corporate social responsibility and is seriously involved in many charitable organisations such as So-Said and BethTorrey Homes.
Never one to be easily deterred by gender issues, she is a firm believer that everyone can make it in business whether male or female. "The challenges are the same," she says. "All you need is some dogged faith in God and a lot of information." She is not just one who works hard but one who also plays hard as she enjoys watching movies and travelling to exotic places. She is passionate about helping develop the next generation and, believe it or not, sees giving as a hobby.
It was in acknowledgement of her contribution to national development in the field of Petroleum Products Marketing that Mrs. Rita Adachukwu James was conferred with the PSR Woman of Merit Gold Award in 2013.