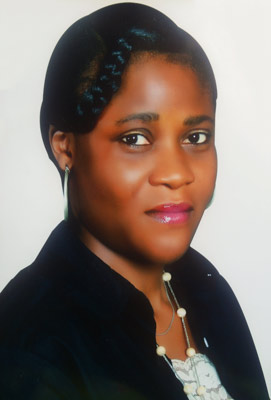 Youthful and beautiful Grace Ottah Umahi has a very promising profile in the world of the academia. She has achieved quite a lot in her chosen field.
. Grace Umahi was born on April 11, 1976 in her hometown of Uburu in Ohoazara Local Government Area of Ebonyi State. She started her education at Ja'afaru L.E.A. Primary School in Bauchi(1981-1986). She then attended Government Day Girls Secondary School, Dagon Bauchi between 1986 and 1992.
She proceeded to Ahmadu Bello University in 1992 to read Human Physiology and graduated in 1999 with a B.Sc. Still in pursuit of academic laurels, she enrolled in Abia State University for an M.Sc. in Human Physiology. It was at Ebonyi State University, Uturu that she read for her doctorate in Human Physiology between 2007 and 2011.
Dr. Umahi's work experience began during her National Youth Service(1999/2000) when she worked at Kowa Clinic in the town of Mayo Belwa in Adamawa State. She joined the services of Ebonyi State University in 2000 as Technologist II at the Physiology Laboratory. In 2005, she was appointed Assistant Lecturer. She was on that level until 2006 when she emerged as Lecturer II. She attained the position of Lecturer I in 2009. Between 2008 and 2009, she was Head of the Physiology Depatrment of Ebonyi State University.
Dr (Mrs.) Grace Umahi is a prolific author. She already has about 10 research publications in different academic journals to her credit.
Married to James Ottah, her hobbies include teaching, reading, creative work and home decoration.She was conferred with the Development in Nigeria Merit Award in 2011.