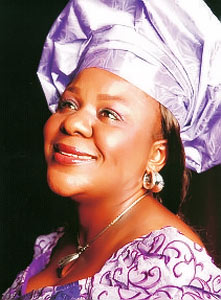 Mrs Awashima Umbur is a highly industrious Nigerian woman.She has made a lot of impact on the educational sector of the country. She is the founder of Braintops Montessori School, Abuja.
She was born on April 10, 1979 in Kastsina Ala, Benue State. She did her primary school at Township Primary School, Kastina Ala and her secondary education at N.K.S.T. Girls Secondary School, Uavande,also in Benue State. After her secondary education, the young Awashima proceeded to the defunct Federal School of Arts and Science, Sokoto where she did a remedial programme for a year after which she gained admission into the University of Jos to study English Language.
In 1991, young Awashima bagged the B.A. English (Hons) degree and proceeded to do her national service ( N.Y.S.C.) in Abeokuta where she was posted to the then National Electoral Commission. Upon successful completion of her service, she got a job almost immediately with a private airline called Zenith Airlines. This did not last for long since it was a job she did not want to do.
During this time, Awashima met the love of her life and it was love at first sight. Towards the end of the following year, she relocated from Lagos to Abuja to get married to him ( Late Barr. Peter Umbur.) The marriage was blessed soon after and she decided to do business so as to look after the kids properly.
In 2003, when the kids were both of school age, the couple decided that it was time to start a career. She therefore started a teaching career with the FCTA Education Department as Education Officer 11. She immediately realized that teaching was her passion and so she went in for a P.G.D.E. at the University of Abuja in 2004 while she still taught English.
Today, she also has a national diploma in Montessori Method of Education from Modern Montessori International, London (Abuja Center). Later, she continued her quest for higher educational attainment but this time, it was a Master's degree in  English Language.
She taught English Language at the Army Day Secondary School for three years and was transferred to Junior Secondary School, Mabushi,FCT, where she worked for five years before she resigned her appointment to set up her own school . She named the school Braintops Montessori School, so that she could wholeheartedly provide education with the passion she has for the Nigerian child.
Mrs Awashima Umbur is a committed Christian and although her husband is no more,she is blessed with two wonderful children namely Aondohemen Viashima Umbur and Jemimah Hembafan Umbur, She lives in Asokoro, Abuja from where she runs her school.
It was in recognition of her contribution to national development in the field of Education that Mrs Awashima Umbur was conferred with the Woman of Merit Gold Award by PSR Magazine in 2012.