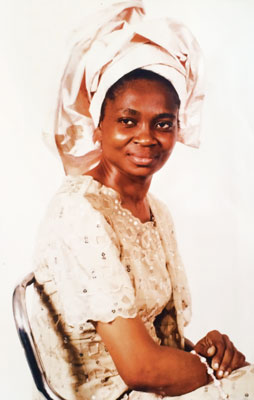 Triumph Olayinka Peters is a woman of enterprise. She is highly industrious and she has made her mark in the field of education. She is the indefatigable Proprietress of Phil Peters School, Lagos.
She was born into the illustrious family of Mr. and Mrs. Peters. She is the last of the three children of the family.Triumph Peters is a product of St. Agnes School, Yaba. She did her secondary education in Ogun State in the 70s. She performed creditably in science subjects but she holds a degree in Economics Education.
Triumph Peters has been the Proprietress of Phil Peters School for almost twenty years. Her mother, who is now deceased, founded this school, which is noted for excellence and qualitative education. So many people who passed through this school have grown to become experts and professionals in several fields including medicine and engineering.
This woman is also involved in educational consultancy. She renders professional advice to people who are aspiring to go into private school proprietorship. She has helped to establish and run many private schools. Peters has consulted for several individuals and groups within and outside Lagos State.
Triumph Peters is a devout Christian. She is a professional musician who is very good at playing the violin. She is also an acclaimed orchestra tutor.
It was in acknowledgement of her contribution to national development in the field of Education that Triumph Olayinka Peters was conferred with the PSR Woman of Merit Gold Award in 2006.