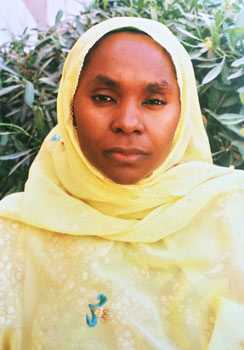 Hajia Hadiza Zakari is a seasoned educationist. Her forte is science education. She believes science education holds the key to national development and growth..
This distinguished promoter of science education has served in various capacities as a teacher, vice principal and principal in different science schools in Jigawa State. Through her zeal and commitment, she has encouraged girls in her state to make career choices in the sciences.
Hajia Hadiza Zakari attended Murul Huda Primary School, Tudan Wada, Zaria. However, she completed her primary education at Sambo Primary School, Hadejia. She passed out with her Primary School Leaving Certificate. After she obtained her West African School Certificate, she proceeded to the College of Science and Remedial Studies, Kano in 1986. She gained admission into Bayero University, Kano and graduated with B.Sc Biological Sciences (Second Class Honours) in 1992.
She did her National Youth Service in Jigawa State. Afterwards she went back to the university in 1995 for a Postgraduate Diploma in Management. She also holds both a Postgraduate Diploma in Education and a Diploma in Biological Sciences.
Hajia Hadiza has been working with stakeholders in the education sector in Jigawa State to uplift the standard of education in the state. She has attended several seminars and workshops on science education. She has been active in many professional associations and non-government organizations.
Hajia Hadiza is also committed to the empowerment of women generally. She believes that literacy can lift women from the shackles of ignorance and poverty. She is delighted that Nigerian women are making meaningful contributions to the development of the nation. She is proud to be a woman.
It was in acknowledgement of her contribution to national development in the field of Education that Hajia Hadiza Zakari was conferred with the PSR Woman of Merit Gold Award in 2006.
Hadiza Zakari is married with children– three boys and three girls. Her best food is her local Hausa food. Her hobbies are reading, watching films, cooking and sleeping in a hotel room.