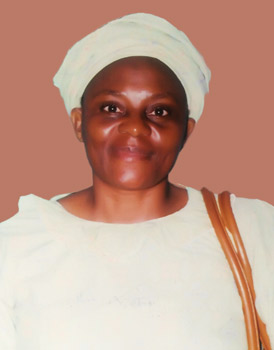 Mrs. Holy Irebhor Osagie is the Proprietress of Faith Comprehensive International Secondary School which is located at Okutukutu in Yenogoa, the Bayelsa State Capital.
She is a woman who obviously has a deep passion for education. She believes the hidden treasures in children could be liberated through quality education. To her, quality education is also the pathway to moral, spiritual and academic excellence.
Mrs. Holy Osagie comes from Ovia North East Local Government Area of Edo State. However, her childhood and most of her education were in the bustling city of Lagos.
She attended Wright Memorial Primary School, Lagos between 1970 and 1975 and Lagos Secondary Commercial Academy, Obanikoro from 1975 to 1980. She read Music at the Lagos State College of Education, Ijanikin, graduating with an NCE in 1984. However, for her degree, she attended the University of Calabar, where she graduated in 1997.
Mrs. Osagie worked with the Cross River State Post Primary School Board, Teaching Commission from 1992 to 1997. It was in 1997 that her impressive Faith Comprehensive International Secondary School (FACISS) story began.
FACISS, under her, has recorded a lot of achievements, winning medals and sundry recognitions these several years. These include Student National Cultural Quiz (2008); 4th Best, National Quiz Competition (2008); Best, State Cultural Quiz Competition (2008); 2nd Best Science Student, STAN (2007); Best Science Student at National STAN Competition, Jos (2005} and Best in Olympia Informative Competition (Gold Medalist), 2011.
Mrs. Holy Irebhor Osagie is a recipient of the Woman of Merit Gold Award of PSR Magazine.She has also been conferred with the Grand Award for Productivity in Africa.